3 + 1 free guitar lessons
Learn the Gipsy Rumba with LucasGitanoFamily
Register here to receive your first 3 free gypsy rumba lessons (+1 bonus lesson).
In a few days, you will learn the basic rhythm, a few chords, and your first song!
This program is accessible to both beginners and intermediate guitarists. In a few days you will master the 3 lessons and be able to play your first song. On the condition that you practice a little bit, of course!
Lesson #1 - The right hand
Lesson #3 - Your first song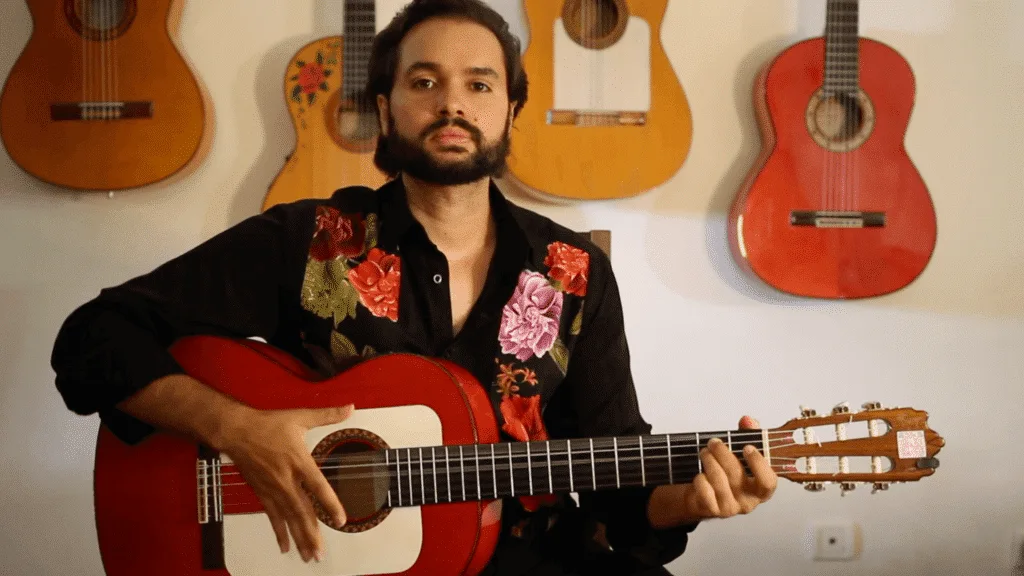 My name is Lucas. I started playing guitar at the age of 6, thanks to the Gipsy Kings family.
For more than 20 years, I have been playing in the Gitano Family group with whom I perform shows all over the world : Paris, Monaco, Qatar Paris, Monaco, Qatar, Tokyo, Tahiti, New York, Barcelona, Dubai…
At each of our shows, we put on a crazy atmosphere!
Because we can play any music in the world, in a festive style. People ask us for a song, and we play it our way. In a style that makes you want to sing and dance.
And then every once in a while, I start improvising. I'll go for a solo and I can go for hours, without preparing in advance what I'm going to play.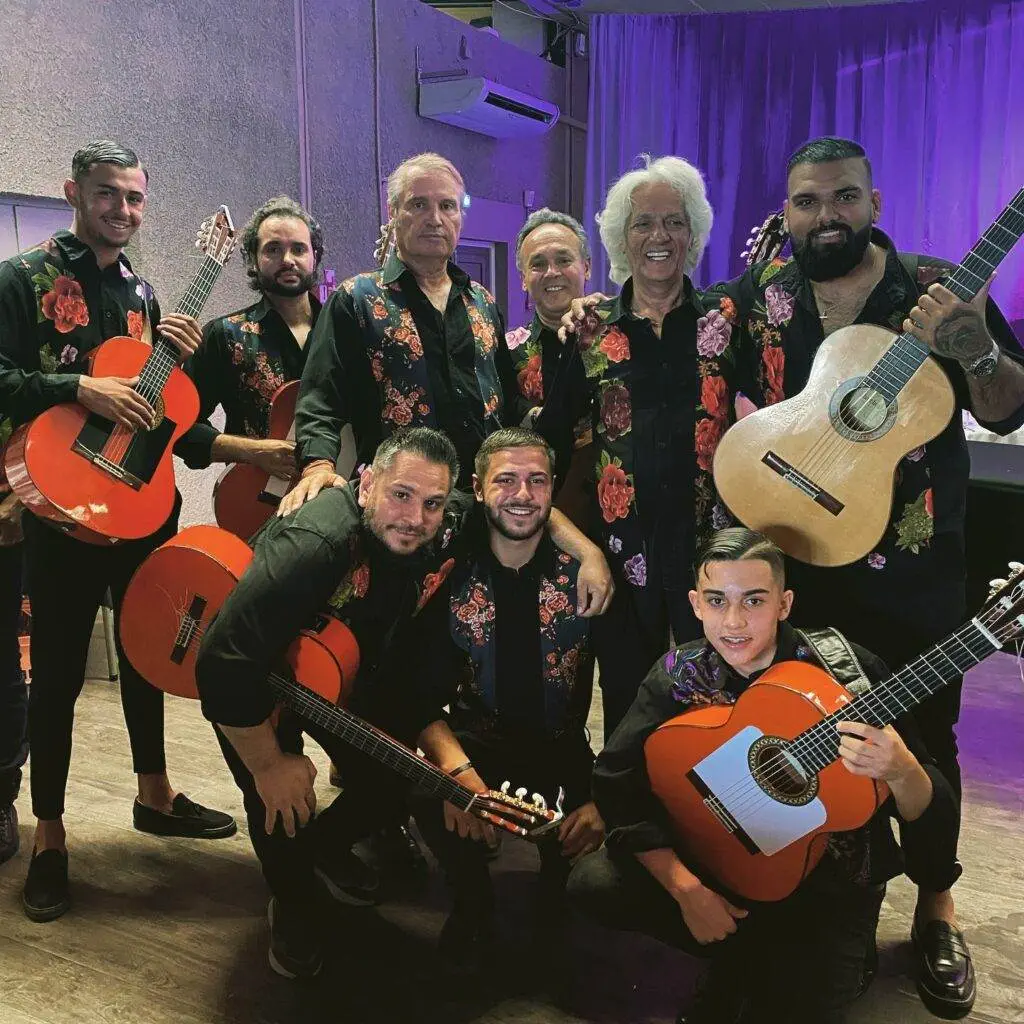 Since 2008, I share my passion for gypsy rumba and flamenco on my Youtube channel.
I love Lucas' classes. Nothing like what you find on YouTube.
It is educational and well done. The videos are not too long, so they are effective, no fuss, so it is easy to come back to the key moments to train again and again.
You will find good advice and traps to avoid, if you pay close attention. [...]
It's a beginner talking or almost, so it's accessible to everyone.
This is a good course for the moment. I take it slow and only do the next video when I feel ready.
So I'm on the second module. The videos are easy to understand, even for me (Spanish as my main language and English as a second language).
In my opinion, this is the best guitar course out there. I just wish I had more time to train.
I will definitely buy all the courses at some point. I would like to thank Lucas for taking the time to put this material together, it is a great pleasure to watch and listen to his music. Thank you very much!
If you are passionate about flamenco rumba, you have come to the right place with Lucas. He is not only a great guitarist but also an excellent teacher.
He shares his knowledge with great pedagogy and know-how. His lessons are pleasant to follow and he knows how to motivate his students.
Lucas' classes are perfect and I can't wait for him to offer more... I do not regret my enrolment. Thank you Lucas.
After many years of studying flamenco guitar, this course has helped me to improve my picado playing and scales considerably. Simple and very useful course. Thank you Lucas.
I am satisfied with LucasGitanoFamily's guitar lessons. Full of useful content and information, and easy to understand. Even for beginners.
Lucas is a musical reference in the gipsy rumba music scene.
He has a cultural legitimacy as he is from Arles, from a family making up the Gitano Family.
But above all he has artistic legitimacy, given the quality of his own personal compositions.
Finally, he has a technical legitimacy since he perfectly masters the rumba compas, picado, arpeggios, rasguedo and even purely flamenco techniques such as the alzapua etc..
Beyond all that, Lucas simply explains the musical theory adapted to the guitar (the functioning of the neck and the understanding of scales/chords) which makes it possible to understand what one plays!
Finally, he is a human artist, generous and benevolent in teaching his art.
It is therefore a privilege for anyone who loves the gypsy guitar to be able to follow his valuable teachings.
Excellent with your courses we can only progress 👍👍👍🔥🔥🎸🎸🔥🔥
Great course to progress and learn with very good advice.
Lucas is an excellent teacher, if you have any questions, the service is excellent. I'm new to flamenco, I didn't have a teacher in my town. I'm glad I found it!
Register here to receive your first 3 free gypsy rumba lessons (+1 bonus lesson).
In a few days, you will learn the basic rhythm, a few chords, and your first song!